My Next Big Assignment…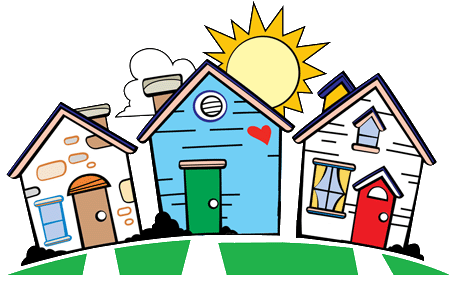 The rooms were bursting with donations for the thrift store. The food pantry's shelves stretched in long lines: a bounty of canned goods, foods, fresh meats and vegetables, diapers and toiletries. People sat, waiting to speak to staff members to discuss their needs. Some wore looks of despair; Others had a sense of calm, knowing they had come to a place that would help.
I walked through the operation, seeing more and more bounty; more and more good; more and more tangible, practical THINGS people needed to live their lives, and it was truly like seeing a storehouse of God. It seemed never ending; ever expanding; and a place full of true, tangible hope…
I think it would have looked different to me, two years ago. Two years ago, need wasn't fresh in my mind. I had a successful business, and money to pay my bills at home and at work. Two years ago, I couldn't imagine being in Tennessee, much less looking for a full time job working for someone else.
But that day, on that tour, knowing the state of my pantry at home, compared to the grocery-store-like bounty of the food pantry, I saw personal, tangible gifts from God, ready to be given to the community. I had the sense that I was standing on hallowed ground, and I wanted to be a part of it. It nearly made me cry.
So, I accepted their temporary position and began working in the accounting department, processing donations. It was supposed to be a 1-2 month position, so I continued to look for another job.
A week after I started, I was offered another job in accounts payable at a very large corporation. It was full time, with benefits, and I accepted the position because it seemed like the logical and wise thing to do…but my heart wanted to stay at the ministry.
I was supposed to start the new job on January 8. The paperwork was submitted, the drug test taken (successfully!). Then, on my last day of work at the ministry, my supervisor gave her 2-week notice. She had found another job…and I was offered her position. Of course, I said yes.
That's how I found my new job as an Accounting and Human Resources manager. It came from a temporary position, through a temp agency who just happened to have a non-profit Christian ministry come on board the day after I applied for a different position with them. The temp agency thought the ministry might be a better match than the original position, for some reason…
My new responsibilities closely resemble many of the jobs I used to do at our small business. And I'm beginning to see a new type of fruit from the struggles of our last 18 months. If we had to close our business, downsize our lives, move across the country, and go through everything else, to put my heart in the right place for this particular assignment…then…Thy will be done…
After 19 years, I felt like I was stagnating in our business, and that I hadn't learned anything new in a long time. It turns out, I was wrong.
Three years ago, we began working with an online ordering system with a back end that closely mirrors the back end of the ministry's online donation portal. Last year I figured out how to import everything in that portal into Quickbooks, and I can now give that knowledge to the ministry.
All of the expansive and exhausting work of 2017: selling our brands, and refining our books to present them to the buyer; the job of closing down our corporation, and the huge amount of information and precision that required…it all provided a greater level of knowledge and accountability in my bookkeeping, and a deeper understanding of accounting and QuickBooks, and that is exactly what I needed to take on this new position.
I never wanted to be a bookkeeper. I didn't go to school for it, and have no formal training in it. But the last thing I did before Christmas break was write a check for someone's rent. My work helped someone have a home for Christmas this year.
Though I've been keeping the books of my small business since 1998, I never realized bookkeeping could fundamentally change someone's life until I cut that single check.
So I'm happy to embrace this next assignment, knowing it's not really about me, anyway…
Matthew 25:35-40 For I was hungry and you gave me food, I was thirsty and you gave me drink, I was a stranger and you welcomed me, I was naked and you clothed me, I was sick and you visited me, I was in prison and you came to me.' Then the righteous will answer him, saying, 'Lord, when did we see you hungry and feed you, or thirsty and give you drink? And when did we see you a stranger and welcome you, or naked and clothe you? And when did we see you sick or in prison and visit you?' And the King will answer them, 'Truly, I say to you, as you did it to one of the least of these my brothers, you did it to me.'