Searching For The Perfect Plan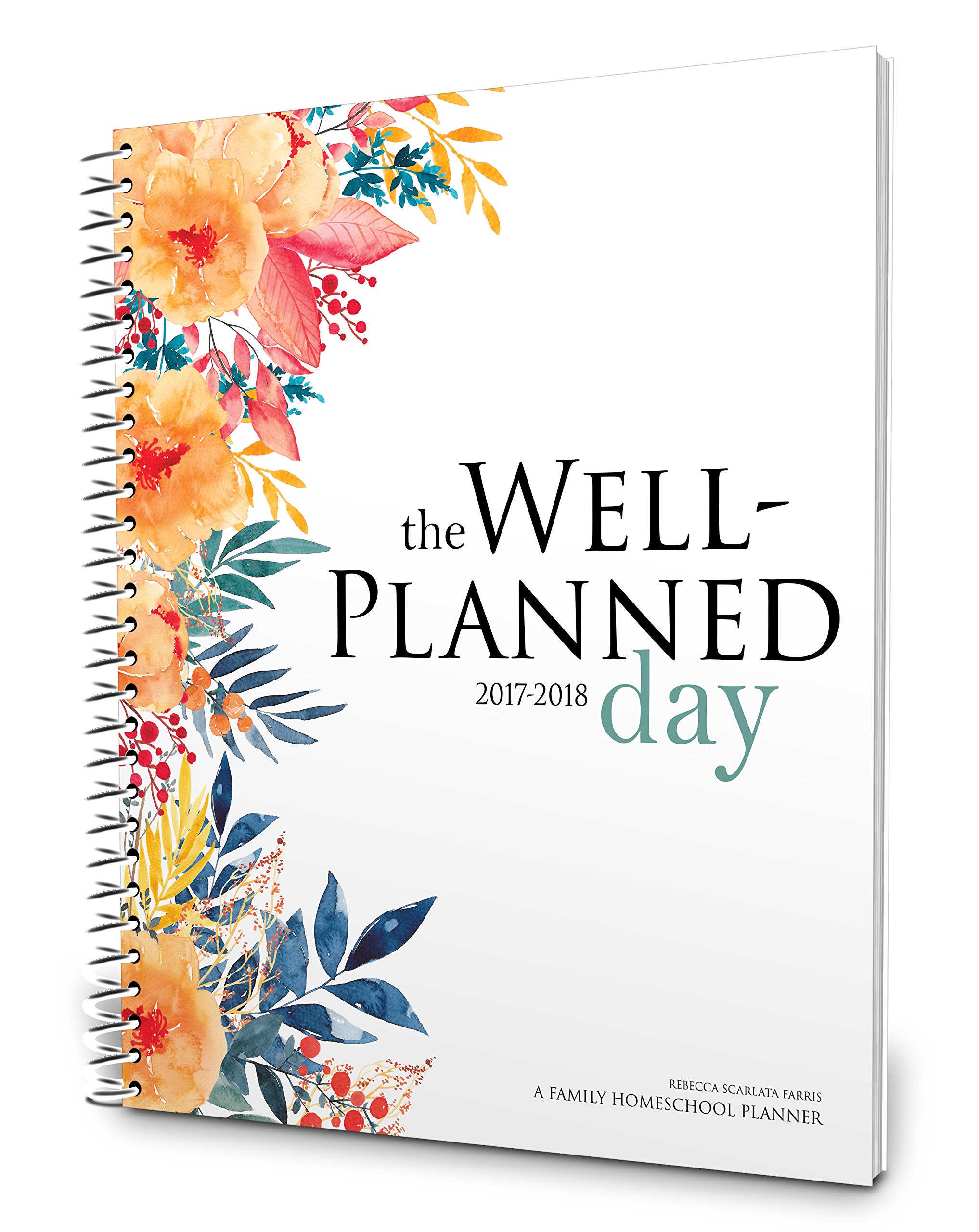 Today I was supposed to go to work. I navigated the morning obstacle course of making lunch; feeding my little boy; getting dressed; and finally settled into the car with a fresh podcast loaded onto my phone…only to discover that work was cancelled for the day.
My plans changed.
Again.
No matter how much this last year has taught me, it still unsettles me when plans change. Especially when most days include unexpected diversions and disruptions.
The concept of "planning my day" became part of my daily vernacular in college, when I was introduced to my first "daily planner." Ohio University issued official spiral-bound planners, which could be purchased at College Bookstore for a few dollars. Tests, quizzes, homework assignments and club meetings quickly filled in the pages of my life, and within a few months, I found myself living by this book. If something was written down in it, it happened…if not, it would be forgotten.
College was marvelously and fantastically predictable. Syllabuses were issued; books were studied; tests were taken…and I eventually received my diploma.
This standard protocol did absolutely nothing to prepare me for the realities of my adult life.
Immediately after I finished college, Rich and I took a six week road trip, with no plans other than to "go explore out west." We loaded up his 1999 Nissan Sentra with food, a tent and clothing…space was so tight, I didn't even pack a hair dryer. We spent four of those weeks in New Mexico and Utah, exploring the national parks, drinking Snapple and searching for any type of music on the radio…we were in the middle of nowhere…there were no iPods or Smart Phones in the 1990s…
I went from a completely planned life in college, where I could fully manage my time as I saw fit…to sleeping in a tent with absolutely nothing to do other than follow our whims.
It was tremendously unsettling, and a great introduction to the unpredictable life that was to come…
– First, business ownership (always working, even if we weren't always at work).
– Then, having children (always a parent, even if you should be sleeping but someone randomly throws up / has a bad dream / heard a noise).
– Then, homeschooling (making plans, but having to be ever-flexible to your child's needs for that day…times three, when you have three children).
– And now…becoming a working mom. Full time. As in…I am leaving the house every morning at the same time, and coming home and feeding my family…packing lunches, and doing it all over again the next day, five days in a row.
I find myself wanting to plan my life, much like when I was in college…making plans for meals, lunches, outings and dates with my spouse and kids…
But last week, I planned to go out on a date with Rich, only to be texted that my son threw up, just as we sat down for dinner. With so many disrupted plans, I am finding myself resentful of planning. I can't live my life by my plans, because plans change. People get sick. Appointments are missed. Life is tiring, and sometimes I just want to sleep, sleep, sleep and forget ALL OF THE PLANS.
The past year has taught me that planning is a luxury. To meal plan for the week or month, you need to have money to buy all of your groceries ahead of time. To make plans for coffee with a friend, you must be able to predict that you will be able to leave your family at the allotted time, and actually meet her. To plan for outings or trips, you must be able to reasonably predict that you will have the time, money and energy to actually deliver on the plans.
So, when people say they live by their plans or their calendar, I think…you are so lucky. You are so blessed that your life is predictable, and has a steady rhythm. Sometimes people don't live by plans because they can't catch a break to actually make them. There are chapters in life like that, it seems…and sometimes it inadvertantly becomes a way of life…
Still, I try…
Because planning gives me the illusion of control over my life. A well-laid plan makes me feel like all the stuff of life will eventually be accomplished, and this gives me peace.
So, I will continue to plan our meals, search for good routines, look for slots of time when I can connect with each family member…and all the while, try to figure out how to have peace when the plans fall apart. I'll try to live life working towards a plan (not berating myself if the plans are broken…again…)
I'm also realizing that it's okay for the plan to be having NO PLANS…some chapters call for full immersion in the moment…afterall: "The heart of man plans his ways, but the Lord determines his steps." Proverbs 16:9
You can plan your day, your month, your life, and in the end…it's really up to God how it all works out.
Work was cancelled today, for example, but I had the time to write this post…
His plan was better than mine. It always is.